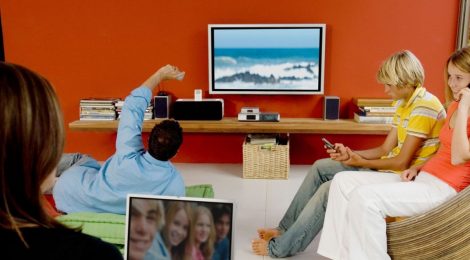 Suit The Content To The Platform And The Platform To The Content
The video companies who thrive in the next five years will be the ones who truly understand how to create content for multiple platforms and outlets. Audiences are consuming content on-demand wherever is most convenient for them, particularly younger ones, and this trend will only accelerate. In 2011, the average 18-24-year old consumed about 25 hours of traditional television per week; today it's closer to 14 hours. According to another study, YouTube is a must-have service for 67% of consumers 13-24, while only 36% of that demographic cite pay TV as critical.
However, creating one piece or type of content and distributing it on all platforms is no longer a successful strategy. Every outlet is different, and audiences watch video very differently in different places. To that end, producers need to consider the distribution of their content from the very inception of their creative idea. Each platform offers a different user experience, and, complicating matters further, users seek out different types of content depending on the venue in which they're consuming it.
For example, on Facebook, square videos work best in the news feed, but horizontal videos work better on the Watch tab or in their over-the-top (OTT) apps. Square videos are the default on Instagram. On YouTube, horizontal is the default, but vertical videos will now play. Snapchat drove the prevalence of vertical video and has stuck with that format.
On the content side, the difference between what works and what doesn't is fascinating and sometimes stark, even in the same genre. For example, automotive content about eco-friendly cars works better on Facebook, while the YouTube audience is more interested in automotive videos about self-driving vehicles.
Of course, traditional television still must be part of a video creator's equation. People watch linear TV in a distinct way from digital platforms and have separate expectations for how creators present those stories. 
To be clear, at least economically, the death knell that everyone is sounding for TV is currently overstated. While eMarketer estimates that by the end of 2017, 22 million people over the age of 18 will have cut the cord, the linear TV ecosystem still makes $70 billion in ad revenue annually, while digital ad revenue in 2017 — excluding Facebook and Google — will total only $30 billion.
Because most consumers still watch content on many different platforms, video producers have no choice but to double down on a true multi-platform strategy. This explains why so many digital-first companies like Vice, Buzzfeed, Vox, Mashable, Group Nine, etc. are trying to move their content to TV. 
As a corollary, of course, traditional linear players are not exempt from the critical need to deliver platform-specific content to their viewers. Whether through acquisition, partnership, or investment in their own digital content creation — or preferably all three — TV programmers need to commit fully to a comprehensive multi-platform strategy. They may not reap tremendous ROI for a period of time, but they need to invest significant, meaningful resources at this point or they will be left behind, potentially permanently.
Large OTT players like Netflix, Amazon, and Hulu offer yet another outlet, but of course they see yet a different user behavior. Because much of the consumption of serialized content on these platforms is through binge-watching, audiences may forget the plotline if the next season isn't available for the traditional gap of many months. Content creators need to produce innovate bridge content that will keep audiences engaged while the show is off the "air."
Therefore, it is no longer enough to be simply a great storyteller. Video producers must understand content, distribution, audience behavior, desire, and discovery, and be able to weave all of those elements into their stories from the very conception of their ideas.