About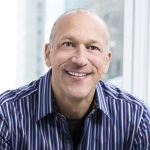 I am a 3-time CEO, President, and General Manager. I'm currently President and COO of Meet Cute, a leading entertainment brand that creates romantic comedies, where we have grown views and engagement by 130% in just two quarters. My experience also includes time as CEO of CollegeHumor, where we grew traffic by billions of views to make the company the #7 YouTube channel while tripling revenue. Additionally, as CEO of Nylon, I oversaw the growth of revenue by 150% and digital audience 15x year-over-year. I also founded and served as CEO of Butter Works, a digital video firm that used proprietary AI to help Fortune 100 firms determine which videos would be most successful.

I was also EVP/GM at A+E Networks, where we oversaw the creation of the #1 show on Facebook (50 million views/episode), the #2 show on Snapchat (80 million views), multiple hit shows on YouTube (70 million views), and many successful branded content advertising campaigns. Simultaneously, I ran FYI, one of A+E's cable networks.

Earlier, I was President, Digital at Time Inc, and was named one of The Hollywood Reporter's "Top 50 Digital Power" executives while serving as Executive Vice President and General Manager of TV Guide Digital. Previously, I was Vice President, Business Operations at MTV Networks' MTV.com. I began my career as a sports announcer at 1010 WINS in NYC. (my LinkedIn profile). Pronouns: He/him/his.

Contact me at: paul [at] paulgreenberg [dot] com.