For Content Creators, Flexibility Is Key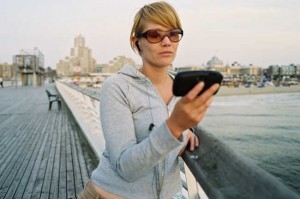 I recently wrote about how the new types of distribution companies are using exclusive content to differentiate themselves from their competitors. This situation is presenting both new opportunities and new challenges for the people on the flip side of this equation: content creators. From one perspective, content creators now have additional outlets to which to sell their programming. However, all of these disparate distributors have different audiences and different needs, which means those creators need to work much harder to satisfy the many different contingents.
Some examples:
Hulu+ and Netflix are only interested in longform shows.
Nintendo only displays short content on its 3DS.
Many connected TV manufacturers, including Samsung and LG, as well as game console manufacturers like Xbox, are offering their audiences both short and long original video.
YouTube has begun branching out into longform content.
iTunes provides mostly longer form content, but also offers music videos and other shorter presentations.
Amazon prefers to offer longer videos but will under certain circumstances provide shortform to its consumers through Amazon Prime video.
Because of these variances, it is imperative that the content creators become flexible and creative in the ways they are selling their content. They have to think about — and in some cases for — the distributor to determine how their assets can help them.
At times, this means using and packaging their content in new ways. As an example, at CollegeHumor, we have made the necessary transition from just a website to a multi-platform studio providing content to a wide array of outlets. We are certainly continuing to create our short two-to-three-minute sketches (both for our site and for others such as Nintendo, Yahoo! and others), but we've also expanded to longer form so that we can offer a broad range of content types to different platforms. We are working both on creating native long form content (i.e., traditional TV shows), and also 22-minute packages or "collections" of our original short form videos. We create these by tying together short, genre-specific sketches (movies, sci-fi, etc.) with our talent acting as hosts providing interstitial commentary. We also have shot a full-length movie, which comes out July 9.
We are certainly not alone in this shift; others like Vice, The Onion, Funny Or Die, etc. have successfully made the move to longer formats after starting with short content and have therefore expanded their opportunities for distribution in this new world. Content creators who will have continued success will be the ones who build on their core strengths but continue adapting quickly to new formats and new outlets.