Consumers Are Now Choosing Content First and Platforms Second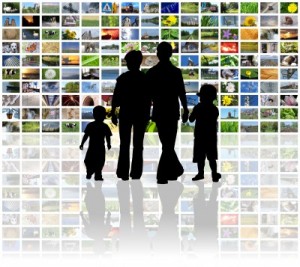 As consumer behavior around viewing video continues its dramatic shift (for example, over 30% of CollegeHumor's video views now take place on a mobile device, more than double a year ago), we're all seeing walls that were previously erected between and among different types of content tumble quickly. A recent study by the agency Starcom USA found that there is basically no relationship between the perceived quality or likability of content and whether consumers believed that content was from TV or online. Viewers are equally as likely to enjoy watching TV content or web content, despite the platform on which they discovered or watched it (in a fascinating corollary, consumers were actually less likely to recall ads that accompanied what they thought was TV content.)
Now that the platform bias is disappearing, the race is on to find the holy grail of unifying the consumer viewing experience or, at least, delivering them content from disparate sources to one place. Microsoft's recent announcement about the Xbox One — which rides shotgun on your cable box to add additional information and professional programming, like the NFL — is the latest attempt (although it is still tethered to your set-top box and will remain so for the foreseeable future). Microsoft joins Amazon and a multitude of others who are trying to control the consumer's living room experience.
Not to be outdone, so-called "smart TV" manufacturers are increasing production to meet what they think will be higher demand; by 2016, 400 million people — or 2/3 of the TV-0wning audience — will have smart TVs (i.e., TVs that are connected to the Internet that can pull content or data down to the screen and can therefore meld "TV" content with "online" content).
Finally, sites that were homes exclusively of user-generated or "web" content — like YouTube and Vimeo — are increasing the amount of professional content they carry, and per the Starcom study, people don't seem to have a problem with it.
Gone are the days when content had to be on TV (or come from a TV network) for consumers to consider it worth watching; viewers are letting the quality of the content speak for itself and demonstrating much more flexibility in their choices. The implications for content creators are clear: take advantage of the multitude of ways to reach a consumer, and focus on creating good content that is appropriate for your specific medium. (To be clear, the implications for distribution — which I'll tackle in a future post soon — are more complicated and require a bit more discussion.)