Big Brands Need To Approach Curation Carefully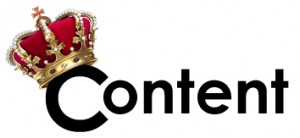 Content may be king, but its kingdom is becoming increasingly unwieldy. As publishers continue churning out massive amounts of content, users are drowning in it and desperately trying to find ways to navigate it. Using Google to find content works well in some cases, but a user has to know what he or she is looking for. To complement search, the audience needs a guide.
And suddenly, there's been a number of just such guides launching to try to bring some order to the chaos. In some instances, large brands are jumping into the curating game by rounding up their own content as well as pulling it in from other sources. Cases in point:
The question is whether these curatorial efforts are too broad to be useful to users. Time Inc. has multiple, powerful brands that serve very different audiences. Is the same person who wants to see a video from People necessarily going to watch a Cooking Light segment? Obviously these companies will break up their portals by genres, interests and brands, but they need to be cautious that they still help users cut through clutter if this content is all under the same umbrella and not exacerbate the issue.
A different strategy of targeting users specifically by interest verticals provides another type of solution. A leader in this category is Jason Hirschhorn, who, seven years ago, launched his MediaREDEF newsletter that's targeted at media and digital professionals (and just raised funding to continue his efforts). To expand further, he also just launched FashionREDEF and has plans for several other verticals. Others in this space are companies like I Want Media, Need2Know, Kicker, Skimm, and many others who are trying to provide a "read this, not that" service to specific groups of users.
The large media companies are trying to build new brands that they hope will appeal to users while also creating more scale for them to sell to advertisers. That's a critical business need, but in the process they need to work hard not to undercut the tremendous power that their existing brands already hold. They have to make sure that in addition to building out these portals, they also spend time continuing to market and promote their standalone brands. There's no question that monetizing content — even video content — on individual brand sites is difficult, but aggregation for its own sake will dilute the value of this content and these audiences further and potentially create a more diffuse and less attractive solution for everyone.